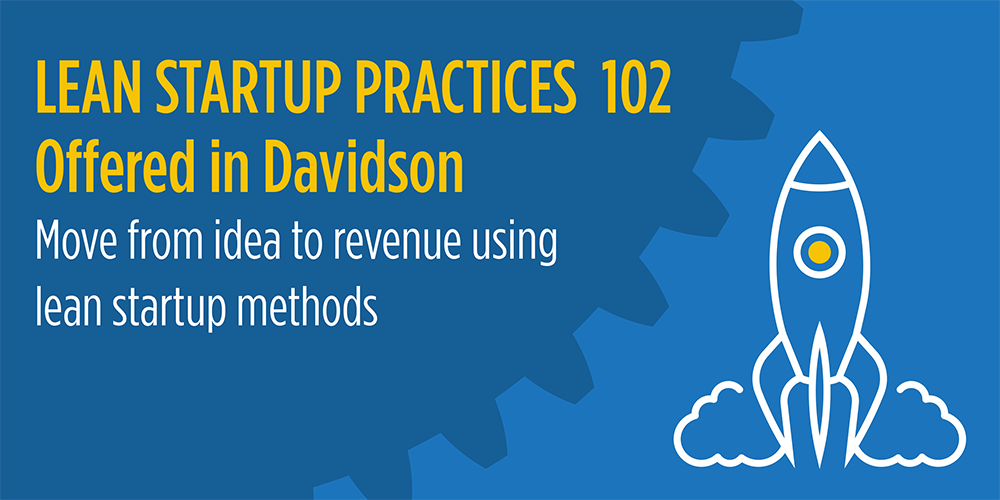 Lean Startup Practices - 102
Introduction
The Lean Startup approach to starting a company will likely flip your assumptions on their head. Rather than writing a lengthy business plan, building a product, and then trying to find customers, the Lean Startup approach positions a startup concept as a hypothesis you're trying to test. It involves gathering early feedback, improving or altogether changing your product, and then scaling, so that you improve your odds of success and don't waste your time, money or resources. Not only will you learn a strong foundation for startup operations, by the end of this course our hope is that you will have learned that pushing yourself out of your comfort zone and evolving quickly are more fun and rewarding than you ever imagined.
Schedule
Spring Semester Class
The Spring 2019 instructor-led session will begin on February 12, 2020, 2019 and end on April 1, 2020. Classes are from 6:30 PM – 8:00 PM with dinner included. There will be no class on March 4th.
Curriculum
Course curriculum will be based on the Stanford online course CS183B, a Y Combinator and Sam Altman course. Attendees will register for the course and be lead through 6 sessions with the likes of startup experts like Peter Thiel, Aaron Levie, and Reid Hoffman to discuss how to come up with ideas and evaluate them, how to get users and grow, how to do sales and marketing, how to hire, how to raise money, operations and management, and more.
Class Format
Before each class: you will access the free Udacity online curriculum to read/watch the assigned content. We expect you to complete the sections before class because class time will be used to discuss questions and work in small groups.
Optional but highly recommended: you will choose one of your startup ideas to pursue as a course project over the seven weeks. It will not be graded and you are not required to actually launch your business, but opting to begin your own startup project will be valuable because it will serve as one of the best methods of learning.
During class: The first 45 minutes will involve the instructor discussing the assigned materials, highlighting real-world case studies, and supplementing by bringing in successful entrepreneurs from the local community as well as Silicon Valley. The second 45 minutes will be dedicated to small group work and feedback on your course project as well as Q&A with the instructor.
Guest Speakers
Previous and upcoming guest speakers include:
Required Reading:
The Lean Startup by Eric Reis
Optional but highly recommended work outside the class: 
Using your chosen startup concept, you will commit sufficient time (at least two hours per week) for conducting customer discovery interviews and completing your abbreviated business model called a Lean Canvas.
What we'll provide:
We'll supply the instructor, wireless internet access, a culture of curiosity and encouragement, as well as dinner. 
Where to go:
All sessions will be held at Flywheel-Davidson at the Jay Hurt Hub for Innovation and Entrepreneurship, 210 Delburg Ave., Davidson, NC 28036
Location
Davidson College
Jay Hurt Hub for Innovation
and Entrepreneurship
210 Delburg St.
Davidson, NC 28036
Instructor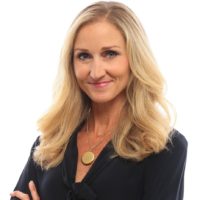 Rebecca Weeks Watson
Davidson
Rebecca Weeks Watson is an entrepreneur with 17 years of experience in Silicon Valley. After starting her career in finance and then consulting for Match.com, she pursued her interest in the startup world. She was on the founding team for two companies, one of which was acquired by Meredith Corporation. Most recently Rebecca founded a groundbreaking interview series called The Reveal that uncovers the stories of world-class leaders.
The Lean Startup methodology is an approach to building new businesses rooted in the belief that entrepreneurs must investigate, experiment, test, and iterate as they develop products. Unlike traditional startup approaches, lean startups move quickly, iterate often and continuously solicit feedback from their customers.
Understanding Lean Startup Practices is a 6-week course exploring the topics that define lean startups and pulling knowledge from startup experts such as Eric Ries, Peter Thiel, Aaron Levie, and Reid Hoffman. The class will cover topics including, how to come up with ideas, how to get users/customers and grow, how to execute on sales and marketing, how to hire, how to raise money, how to build company culture, manage operations and more. All of these topic areas will rely on a build-measure-learn approach to make sure you find effective solutions quickly and inexpensively.
Lean Startup is a mindset and a methodology that is used across industries, sectors, and professions to solve problems and understand your customers. We welcome people from all backgrounds and encourage an open and engaged mindset!
Instructor Led Enrollment
The instructor led course consists of 6 instructor led sessions and includes online access.  The student plan requires registration with a ".edu" email address. Pick your plan and enroll using the buttons below.
Online Only Enrollment
The online only course consists online only access to the course lessons, videos, and materials. The student plan requires registration with a ".edu" email address. Pick your plan and enroll using the buttons below.
General Public Online: $49
Flywheel Members Online: $39