Evolve Operations Bootcamp is a resource for startups who have raised a round of funding and are seeking to scale their business operations. Open to founders, C-suite and other early employees. Business leaders at this stage have little time and increasingly complex company-specific problems. This bootcamp offers self-paced learning to respect your time and personalized consulting to immediately contextualize and apply your learning to your specific business needs.
This 5-week program will consist of:
Prepare for the class with pre-work assigned before Kick-off.
A virtual, facilitated, "meet & greet" event where participants can get to know each other, ask questions, and meet the facilitators.
Weekly, progressive, self-paced online learning focused on scaling business operations
1-on-1 Consultation Calls with a startup expert to review work progress and move your strategy in the right direction – specific to your business.
Access to Evolve Socialization Events – such as Cohort Connects and Alumni Events
Evolve Storytelling – a chance to tell your company's stories to the entrepreneurial ecosystem.
At the end of this bootcamp you should have:
A shared definition of what operations means for your specific business
A current and target operating model
A set of S.M.A.R.T. operational key performance indicators (KPI)
A scaling strategy specific to the needs of your business
A company "North Star" A strong community of relationships with other growth-stage entrepreneurs, advisors and investors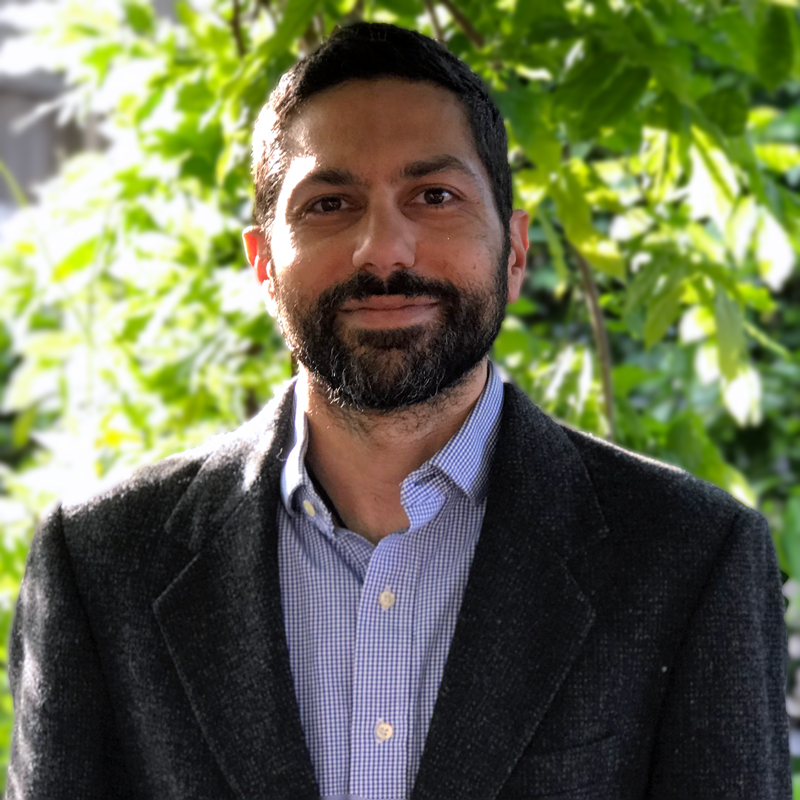 Kasem Mohsen
Kasem Mohsen is the facilitator for this course. He is a data scientist by trade and a serial entrepreneur by passion. He has been a part of over 25 startups from the ideation phase to bootstrapping, fund raising, acquisition and everything in-between.
Kasem began his career in 2003 working as a data scientist for the US Navy, where he focused on human and organizational performance. He stood up some of the very first digital dashboards in the DoD and in 2006 he moved to London, UK to work with data teams at the Ministry of Defence.
In 2009, he returned to the States and joined his first startup team based in Raleigh-Durham, NC. The company, TheraSim, built and successfully launched a web-based patient simulation platform for doctors. After raising multiple rounds of funding TheraSim ultimately sold to WebMD in 2014.
His most recent bootstrapped startup, called Bitwater, focused on using the IoT and AI to grow protein crops using less water. This work earned the company a feature at South by Southwest Eco and an invitation to the White House in 2016 for the South by South Lawn event.
Kasem currently runs Bustelo Solutions, a business focused on helping early-stage entrepreneurs. His work includes as an advisor and fractional executive for two startups who both have a mission to scale and exit in the next 3 – 5 years.
Community Event Schedule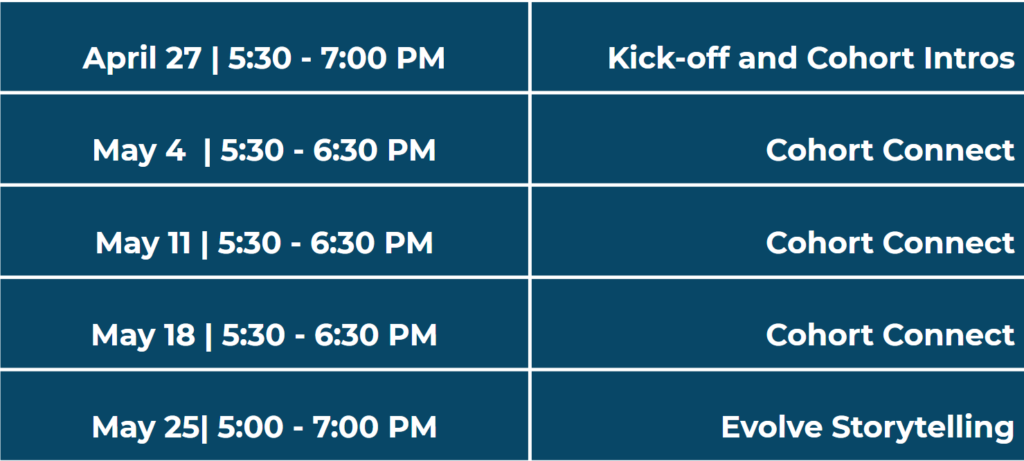 Facilitated Bootcamp Enrollment
The facilitated bootcamp consists of facilitator led sessions and includes online access. This course is for founders who have raised a series seed or A round, who are scaling from the original founding team to 10, 20, or 30 employees, and/or who have reached $10K MRR or higher.
Self-Directed Enrollment
This option is for those of you who are early in your startup journey and have not yet raised an investment round. You are eager to learn and apply these concepts to your business to prepare for a successful launch. You have access to the same online content, and you will be invited to great community events after completing the course. The student plan requires registration with a ".edu" email address. Pick your plan and enroll using the buttons below.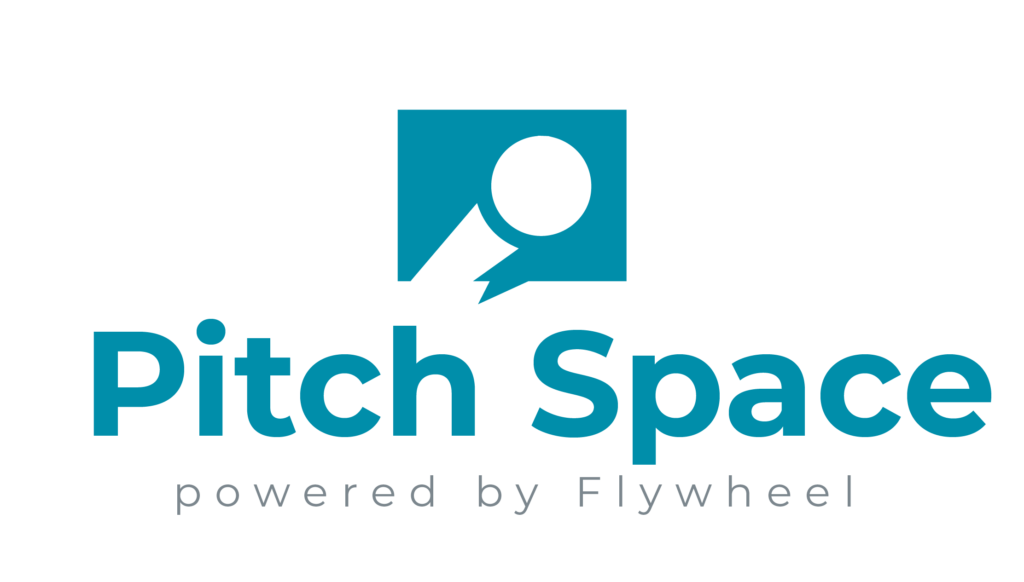 Evolve includes free access to Pitch Space, a livestream pitch environment for startups and investors.
Take Q&A from investors during your live pitch. We record and edit your pitch for 24/7 viewing by a diverse Southeast investor audience.
Your company profile and due diligence data room accompany the pitch recording in our private video library.
Brought to you by