Mastering LinkedIn as an Entrepreneur
This three-module course will help you manage your LinkedIn professional account profile for maximum effect, build your network and following by adding value and original content, learn how to use the search functions to find influencers and build your audience, and much much more.
Class Format
This course is offered as self-directed online 24/7 including content and original videos featuring Teddy Burriss. In addition you can sign up for the premium course which adds one hour of personal coaching by Teddy.
Schedule
The course is available year-round and is dicided into three main sections designed to be covered over a 3 week period.
About the Instructor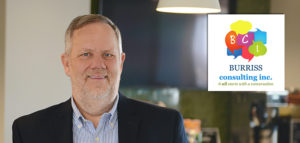 Teddy Burriss
Your B2B Sales Team should be using LinkedIn as a business tool with purpose, focused on your business goals. I can help you and your team virtually using lots of remote communications tools and individually focused LinkedIn Training, Coaching, and Support programs.
If you are on the premium plan for this course you can schedule a 1-hour coaching session with me to discuss your business needs related to LinkedIn Training – https://calendly.com/tlburriss/15min.
Designing, developing, and delivering LinkedIn training, coaching, webinars, workshops, seminars, and keynote speeches focused on the best practices of using LinkedIn so your sales team is better equipped in their role, is very rewarding for me. I love becoming globally trusted and respected by providing LinkedIn training and LinkedIn coaching services.
Online Self-Directed
Premium with One-Hour Coaching Session